Orlando Gastroenterology is pleased to announce we are now offering Saturday procedure times. Contact our office for more information!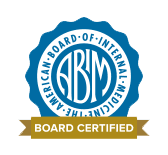 Board Certified Gastroenterologists in Orlando, Florida
with offices located in Orlando, Clermont, Kissimmee, East-Orlando
Orlando Gastroenterology is Orlando, Florida's, premier gastroenterology practice.
Our highly skilled team of GI experts are board certified and are dedicated to bringing you the best services in a caring environment.
With expertise in the diagnosis and treatment of a wide array of gastrointestinal, liver and biliary tract diseases; our doctor, nurse practitioners, nurses, and courteous staff take care of patients in a state-of-the-art, beautiful outpatient surgery center located at
Millenia Surgery Center.
​
Our Gastroenterology Providers
We Offer Special Procedures

Fibroscan
Anorectal manometry
Video capsule enterography
CRH Band ligation of hemorrhoids
Our Gastroenterology Services
Gastroenterology Consultation
Acid Reflux Treatment/Heartburn/ GERD
Inflammatory Bowel Disease
Crohn's Disease and Colitis
Small Intestinal Bacterial Overgrowth (SIBO)
Video Capsule Endoscopy (VCE)
Stomach and Intestine Ulcers

Everyone was attentive and professional
Great staff friendly and attentive
I am pleased with the care and the environment
Blue ribbon service. Dr. Pothamsetty and staff are the best. Despite COVID induced restrictions, my colonoscopy felt safe, comfortable and expedited with no compromise on much needed precautions. Thanks doc, and keep up the good work
Very satisfied with my experience!
Is my first appointment and so excited for your attention
Pleasant, knowledgeable physician with excellent bedside manners. Staff is friendly and helpful. The surgery center is clean, new and efficient. Felt very much at ease throughout the process of getting my colonoscopy done. Strongly recommend.
They treat people with a lot of respect and are very nice and have great service
Staff was amazing nurse was very profesional and made me feel at ease thank you all
Very attentive. organized, and care about their patients